College Avenue Solar Electric System
and
Electric Vehicle Charge Station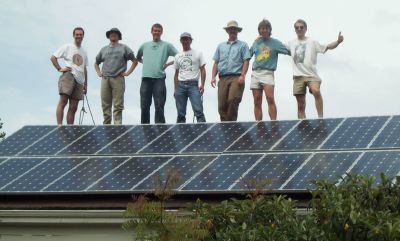 L to R, Neil, Chris, Arthur, David, Will, Otmar, John. Not shown: Cuno, Robert and George.
Saturday 5/6/00
With the help of a wonderful group of volunteers the solar panels went on the roof and the system was powered up. It was a cloudy day, yet we saw peak currents at 240V of 7 amps.

Hits since 1.27.03